Develop higher engagement with human-centric experiences
Our range of product design services covers everything from crafting intuitive user journeys to creating exceptional user interactions.
Co-Create beautiful visual design with intuitive user experience
We follow a systematic  approach that result in designs that are intuitive, engaging, flexible & creative. Not only do we give our applications a distinct visual identity, we also take pride with our UI/UX design approach that provide a world-class user experience.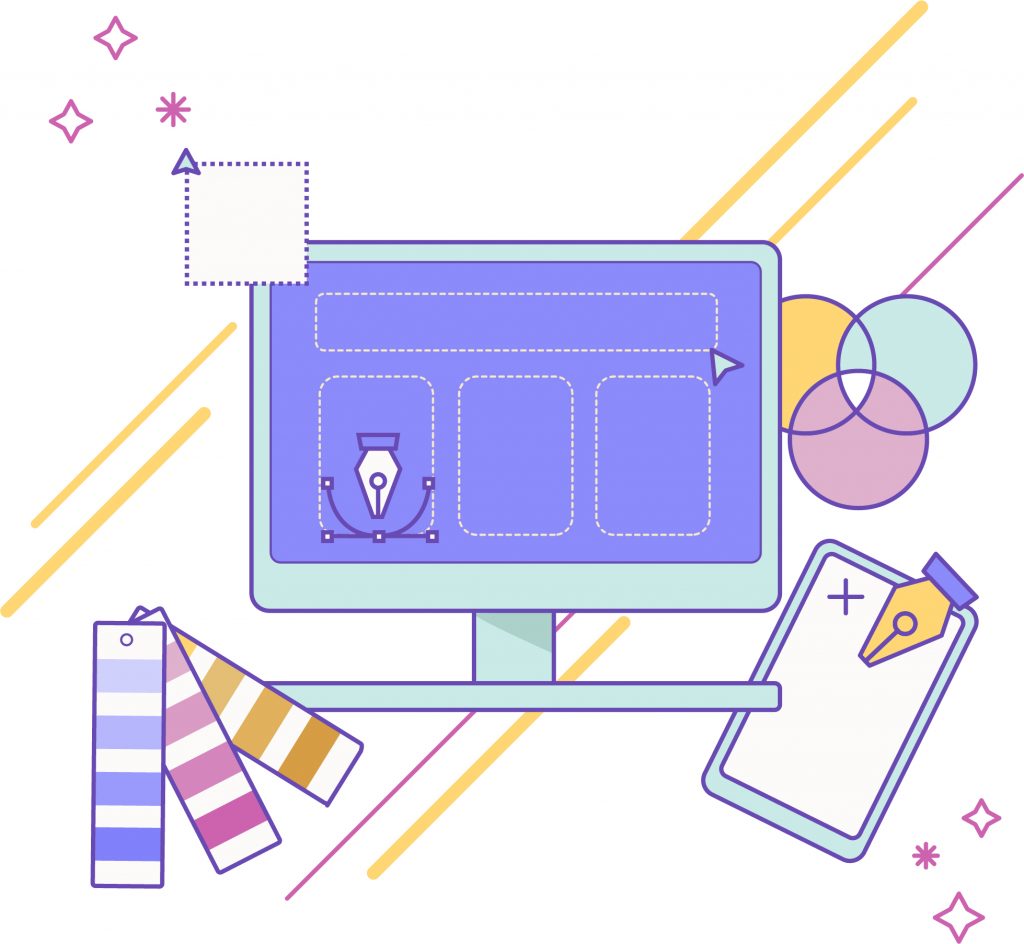 User Experience Design Services
Our designers follow a systematic and iterative design approach for designing every product to ensure that it delivers what the user expects.
As a leading UI/UX design company, our aim is to develop a strategy that endorses both your business goals and your user's needs. Once we know who your market is composed of, we comprehend the possible explanations of your potential users thought processes.
User experience (UX) refers to user attitudes and emotions concerning the use of mobile or web applications. UI and UX design are interrelated since the quality of a customer's experience using the application correlates with the quality of interface elements.
User interface design focuses on maximizing user experience by employing design principles that centralizes on usability and utility. Good user interface design ensures that interface elements are easy to access, functional, and easy to understand.
After your application is ready, a beta run ensures that it runs smoothly. We conduct vigorous user testing, UX review, end user review and surveys which allows us to create beautiful designs and enhance user experience.
Have an awesome app idea, but not sure how to get started?
Over the years, we have worked on custom user interfaces for a variety of platforms including desktops, phones, tablets, and smart displays. Our fundamental principles of UX/UI design have remained the same – Design needs to visually communicate the purpose the app is trying to push, while keeping the user in the center of that experience.
We define user goals that help us understand who the audience is, why would they engage with the experience we are giving them, and how we can provide a seamless journey throughout.
The best user interfaces are almost invisible to the user. We avoid unnecessary elements and are always clear in the that language we use on labels and in messaging.
Design consistency makes users feel comfortable, happy, and motivates them to remain engaged, increasing usability, eliminating confusion and evoking an emotional response.
We strive at presenting our content in such a way that it organizes UI components and the brain can distinguish the objects based on their physical differences, such as size, color, contrast, style, etc.
With constant client and user feedback, we ensure your UI can inform users on the actions or changes by strategically placing call-to-action elements, location notifications, and error alerts.
Our UI/UX designers completely put themselves in the shoes of the user and follow his thought process of using various segments of the mobile or web app.
Let's create your success story.