Transform your business with DevOps consulting
OraxTech DevOps consultants help integrate IT into the core of your business to build an organization that is resilient, innovative, human-centric and responsive to challenges.
DevOps is a cultural Mindshift. Why should you embrace it?
Align your development, testing and operations teams to take end- to-end ownership of product delivery, from design to deployment. Build hurdle-free delivery pipelines that accelerate growth and leverage new opportunities.
Benefits of adopting DevOps way of working

DevOps empowers the three pillars of your business – People, Process and Technology – to deliver high-quality software solutions with improved collaboration, quicker time to market and innovative thinking.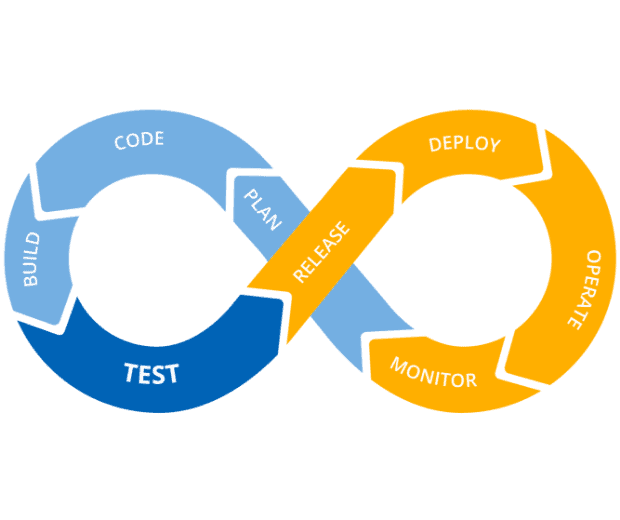 Anywhere Anytime Infrastructure.

Edge Computing.

Hybrid Workforce by Design.

Automate Work to Encourage Innovation.

Integrate Testing with Development.

Scalable & Secure.
Want to transform your business with DevOps??

Why choose OraxTech as your DevOps consultant?
We are a team of skilled and certified DevOps Consultants with experience in assisting 100+ clients adopt DevOps practices for their organization.We use the right tools to establish communication channels between your IT operations, software development, testing and quality assurance, product security and other teams to create a streamlined software delivery pipeline to guarantees continuous delivery of high-quality software.
OraxTech DevOps Consultancy Services
Ever-changing business landscape requires teams to be agile and collaborative enough to respond to any challenge quickly and effectively. Our high-end DevOps services equip you to achieve exactly that.
Let our team of DevOps experts analyze your existing infrastructure, identify your core business propositions, and assess your current DevOps practices to propose tailormade DevOps practices that will make deployment hassle free and secure.
Automating processes that normally need human intervention is at the core of building an end to end delivery pipeline. Our DevOps experts help in identifying processes that can be automated and then develop script for implementing the automation.
Our DevOps Consultants assist in developing an implementation roadmap that takes into account business operations, resources available able Kama budgetary allocation coma risks involved and quality control at each step.
Put testing and security at the core of development by testing every incremental change to the source code and deploying the tested build. Implement continuous integration and delivery practices to reduce rollbacks, improve time to market and cut costs.
Apply the best DevOps practices to migrate workflows and applications to the cloud for anytime anywhere availability. Migrating to the cloud equips your workforce empowers your business to respond to any real time challenges.
Integrate security first approach into your infrastructure and applications from the design phase itself. Make security and integral part of your DevOps efforts by automating compliance and regulations into your work flows.
Let's create your success story.