The idea behind Thnks is to foster cultural gratitude to strengthen business relationships. Thnks also provides backend technology for managers to customize the program to ensure it meets compliance, legal and financial parameters for each business.
Thnks, a startup with a unique business concept with huge potential required layers of program development to take it to the next level. Mercury was hired to further build out the technology stack and to quicken the pace of bringing new features to market. The main challenge facing the Mercury team – and the key feature of the Thnks app in general was the integration of numerous services and technologies, most of which were crucial for the gifting flow and overall customer success. Others were to deepen the analytical tools and capabilities for the products administrators.
The project grew through both widening and deepening. A web component was added as a part of the solution.
Stable growth was achieved by following an agile approach to project management and daily interactions with the Thnks team. These factors helped to streamline work processes and build strong partnering relationship between the two teams.Code refactoring allowed to build new features on top of the existing ones.
Allow users to send gifts to their business partners via Email, SMS, Twitter or Facebook. The contacts are synchronized from various resources (native Contacts app, mailboxes, calendars) — with the user's agreement.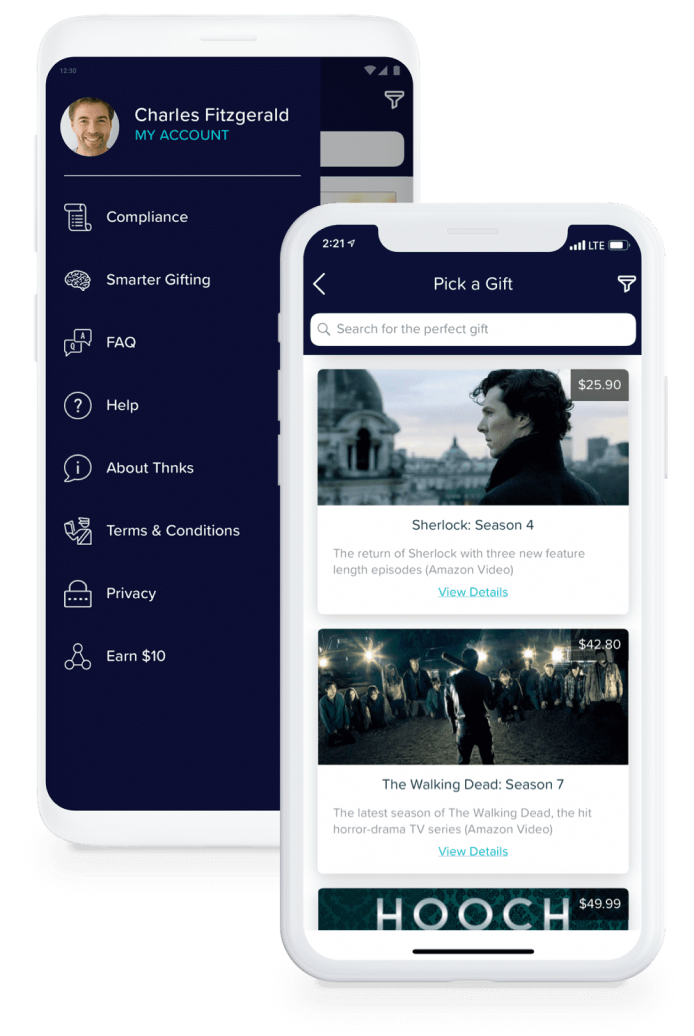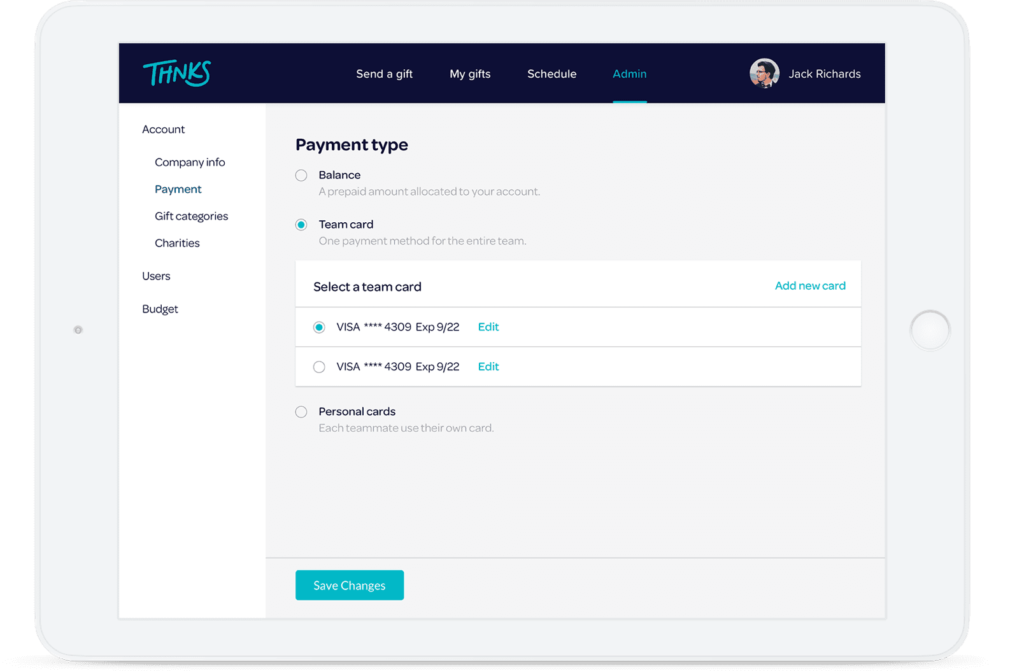 For easy user and gift management. To provide the best user experience and data safety, many features involve connecting to external APIs and third-party services.
Provides all the same functionality as the mobile apps.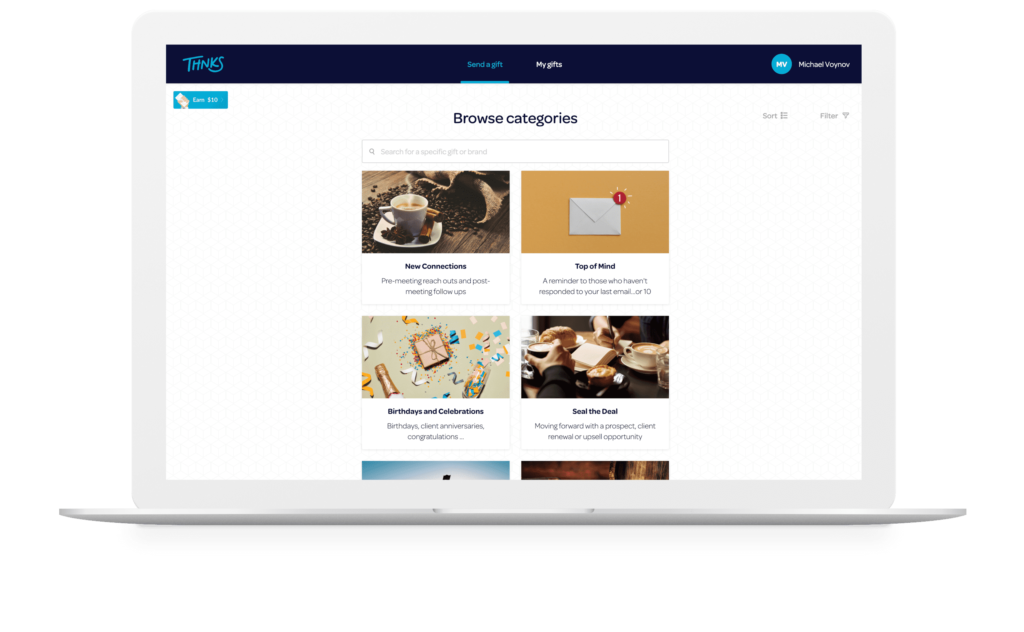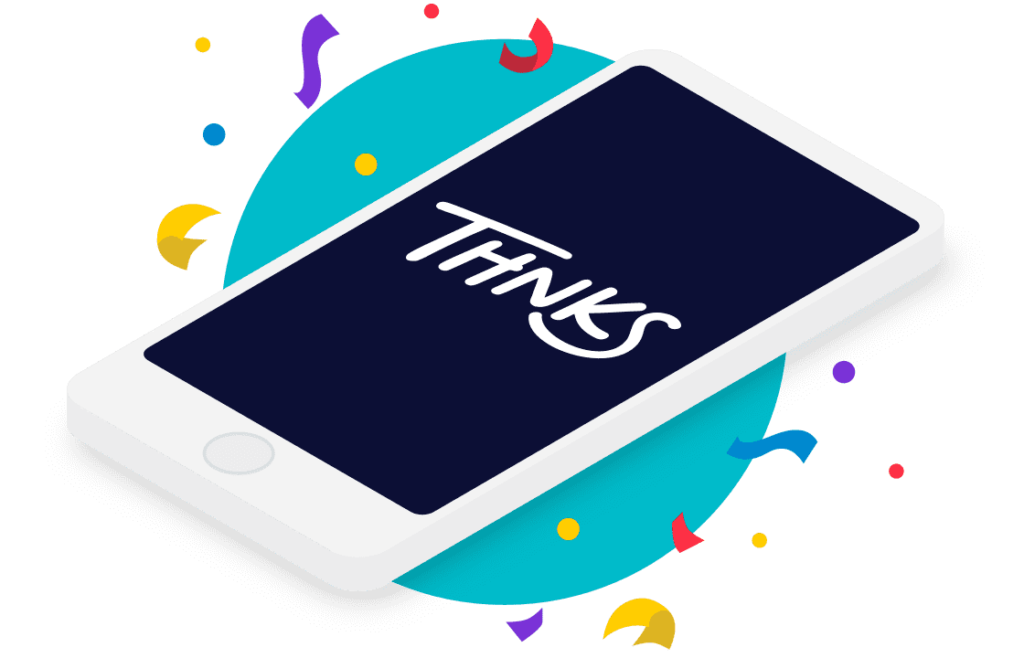 Thnks provides access to well-known brands available for sending as gifts through multiple vendor integrations. The app supports a flexible gift acceptance policy — the recipient can either redeem a gift or give the value to charity.
Today, Thnks apps are available in mobile stores and on the web. The Thnks gift collection consists of tens of thousands of curated gifts and is constantly evolving.
We are currently working with the team at Thnks on additional exciting features that will be launched in the near future. One example is an advanced smart gifting feature that will automatically check if a particular gift is compliant with the recipient's company policy. More features to come that will enhance the experience through artificial intelligence making gifting even smarter.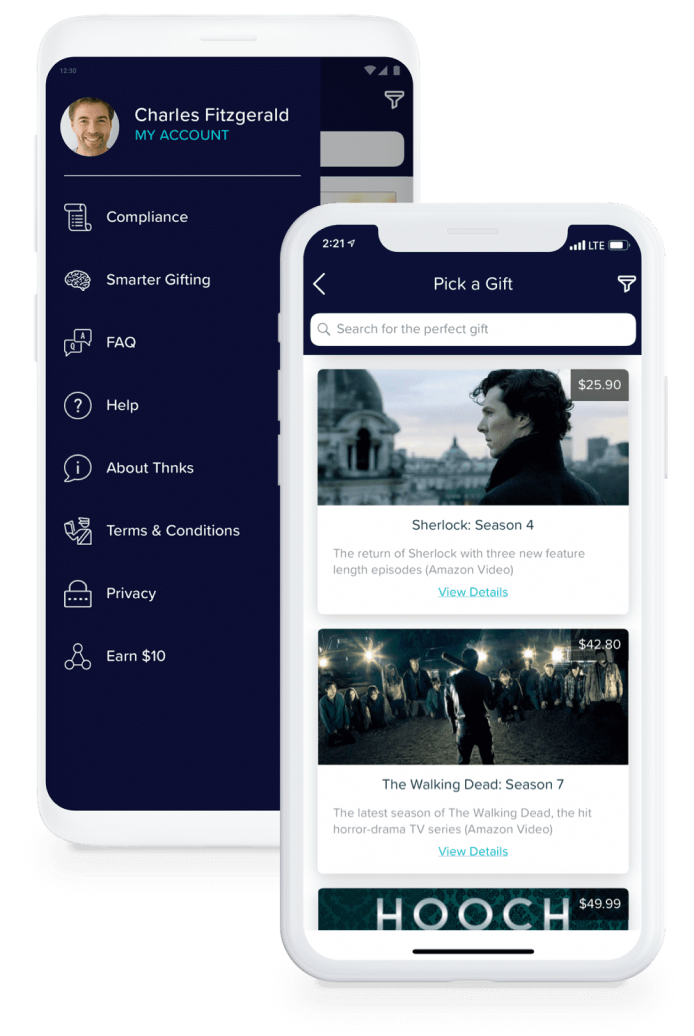 Let's create your success story.